If you don't know where to go, here is a guide to know what to see in Thailand, give you a quick overview to help you make your choice.

Thailand is probably the most interesting, practical, and safe destination to visit, offering a wide variety of activities, landscapes, and experiences.
With its white sandy beaches, tropical islands, mountains, rice fields, abundant wildlife, archaeological sites, temples, Thailand is a real jewel for international tourism.
But when you don't know the country, the first question you ask yourself is:
What to see, where to go, it is these questions that I will try to answer here.
What to see in Thailand
Thailand has an area of 513,120 km²; it extends over 805 km from east to west and 1,770 km from north to south.
The country has a very varied landscape and offers visitors a multitude of different landscapes: sea, plains, rice fields, mountains, jungles…
The country can be divided into five main regions:
Map of the five regions of Thailand
What to see in northwest Thailand
It is the mountainous region with Doi Inthanon, the highest peak in the country, which reaches an altitude of 2,565 metres.
For trekking enthusiasts, mountain tribes, crafts, and historical monuments.
See: Chiang Mai, Chiang Rai, Pai, Chiang Saen, Phitsanulok, Sukhothai.
Travel in northeast Thailand, Isan
The Isan consists of the Khorat plateau, a region without high relief, which lies between 100 and 200 m above sea level and is bordered to the east by the Mekong River.
It is the least visited region in Thailand, but it is worth a visit, it is an authentic region, with a very welcoming population but which is not yet very suitable for tourism.
What to see in Central Thailand
This region is composed of a vast plain crossed by the Chao Phraya, the largest river in the country, which flows into the Gulf of Thailand.
For jungle and nature lovers (Kanchanaburi, Khao Yai, Erawan, Lam Klong Ngu), a large city (Bangkok) and historical monuments (Ayutthaya).
Travel in Eastern Thailand
This is the region of exotic fruits, for lovers of lush forests, beaches, and islands.
In the province of Chonburi is one of Thailand's most famous seaside resorts: Pattaya
Travel in Southern Thailand
It consists of the narrow Kra isthmus between the Andaman Sea and the Gulf of Thailand and joins the Malaysian peninsula.
For lovers of white sandy beaches, diving, and heavenly islands.
See: Koh Lanta, Koh Pha Ngan, Koh Samui, Krabi, Phuket.
Where to go in Thailand?
It will, of course, depend on your tastes:
the islands (Koh = island)
Inevitably, the sea is the first thing that comes to mind when you think of Thailand.
With hundreds of islands both in the Gulf of Siam and of the Andaman Sea, Thailand offers a wide choice for lovers of a piece of land surrounded by water.
In the Gulf of Thailand :

Koh Samui, the 2nd largest island in the country, offers a wide choice of activities and beaches, while its neighbor Koh Phangan will also attract full moon party lovers.
Koh Chang, which is located off Trat, near Cambodia, is a jungle-covered island for nature lovers and is not yet too developed.
In the Andaman Sea
Phuket is the largest island in the country, its dream beaches and nightlife attract both stars and low-budget travelers every year.
See :
Phuket, the guide to discover the "Pearl of Andaman."
and
The ten most beautiful beaches in Phuket in 2017
Koh Lanta, well known to the French, is an excellent choice for lovers of white sand beaches and scuba diving.
See: Visit Koh Lanta Island: the complete guide
What to see in Thailand: the ancient temples
Ayutthaya, easily accessible from Bangkok, is the most popular destination for lovers of history and ruins.
It is a beautiful mixture of ancient ruins integrated into the modern city.
See: Ayutthaya, the former capital of Siam
Sukhothai is the 2nd choice for lovers of ancient temples, a less touristic place divided between the new city and the old one, transformed into a historical park.
And Sukhothai is next to Phitsanulok, a city visited by both foreign and Thai tourists because it houses a statue considered to be the most beautiful representation of Buddha: the Chinnarat Buddha.
See :
The city of Sukhothai and its historic site
and
Phitsanulok, complete city guide
You can also visit Ancient City, a park that brings together in one place, reproductions of Thailand's most beautiful ancient monuments.
See :
Ancient City, the most beautiful Thai architecture gathers in a park near Bangkok
Trekking and culture of mountain tribes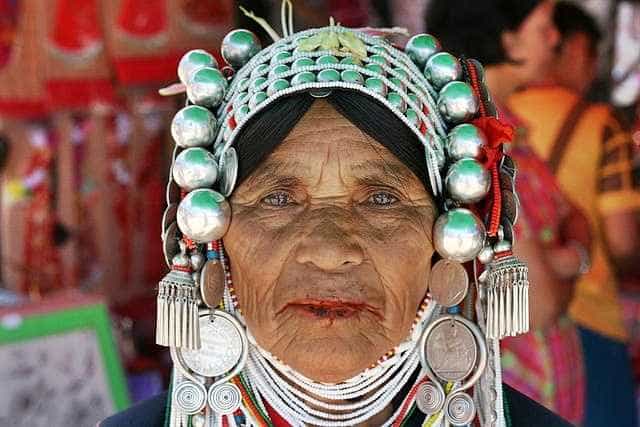 All the star destinations in the north, such as Chiang Mai or Chiang Rai, offer many hiking and trekking opportunities in the mountainous regions with visits to mountain tribes' villages, waterfalls, and hot springs…
You can discover the mountain peoples like the Akha, the Padaung, or the Lisu.
To experience a Zen lifestyle and discover the modern hippie atmosphere on a beautiful valley backdrop, take a walk in the small town of Pai.
See: The city of Pai in the province of Mae Hong Son
Nature, national parks, fauna, flora
With nearly 150 national parks, including marine parks, and 120 forest parks, Thailand has everything it needs to satisfy those who want to get closer to nature.
Thailand's first and third largest national park, Khao Yai National Park in Nakhon Ratchasima, is a jungle traversed by wild elephants, Sambar deer, Indian muntjac, and many other animals.
See: Visit Khao Yai National Park in Thailand, complete guide
Erawan National Park and Lam Klong Ngu National Park are recommended if you go through Kanchanaburi.
Erawan waterfall
How to get around Thailand?
It is very easy and economical to travel by land, water, and air
See: Transport in Thailand, travel to the country of smiling
You can book your plane, bus, boat tickets with our partner 12go.asia
---
See also:
Thailand: the complete guide to prepare your trip
Source: 12go; Photos: View of the Baiyoke Tower: Kimmam; View of Krabi city from the tiger cave: killer; Femme Akha in Tha Ton: Taguelmoust; Asian elephant Eigenes Werk[/su_note]
How useful was this post?
Click on a star to rate it!
Average rating / 5. Vote count:
We are sorry that this post was not useful for you!
Let us improve this post!
Thanks for your feedback!