Discover the ranking of the ten most beautiful beaches in Phuket Thailand, those that you should not miss during your stay on the island.
There are so many beaches on the island of Phuket that it can be challenging to make a choice.
Between the beaches renowned for their nightlife, those most suitable for families and those that are increasingly rare, far from the hordes of tourists, here is a ranking of the ten most beautiful beaches.
To learn more about the island see:
Phuket, the complete guide to discovering the "Pearl of Andaman."
What to do in Phuket, the 10 activities not to be missed
First, a map of the island to help you find them:
Freedom beach in Patong
Freedom Beach is one of the most beautiful beaches on the island with very fine white sand and clear blue water.
As the crow flies, it is not far from Patong beach, but it is much quieter because it is difficult to access.
To reach it you either have to take a fishing boat, which is quite expensive (about 1200 baht for a group), or take a steep path through the jungle, and as it is a private road, you will be asked about 200 baht to pass.
You will find a restaurant and deckchairs.
Banana Beach or Banana Rock Beach, Laguna
Opposite the island of Koh He, it is a beach that has long been protected from mass tourism but is now more and more popular.
Despite everything, the beach remains quiet and is still very beautiful.
You will find excellent restaurants with lower prices than in the more touristy areas of the island.
Kata Noy Beach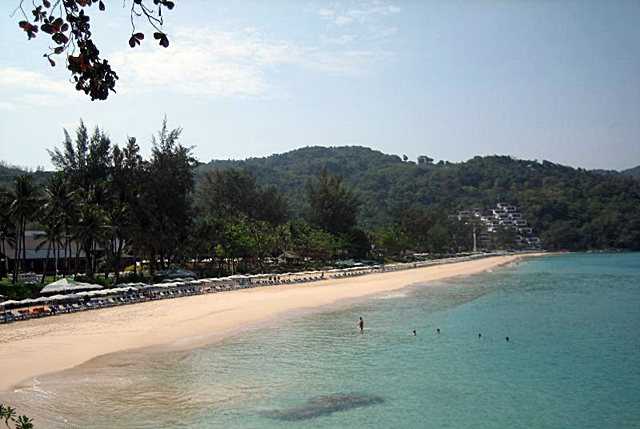 Located just south of Kata Beach, Kata Noi Beach is one of the most beautiful beaches in Phuket.
Unlike its older sister, Kata Noi Beach is a little less developed and quieter.
Laem Singh Beach
Laem Singh Beach was relatively unknown until recently.
Nowadays, the beach is full of tourists, but you really can't blame them because it's a beautiful place that deserves a visit.
Kata beach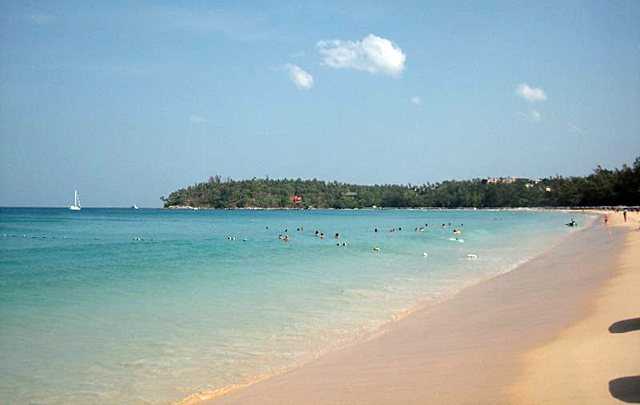 Kata beach is one of the most popular beaches on the island, and that's normal because it's one of the most beautiful.
That's where Club Med settled.
Despite all the tourist activities in and around, Kata beach is still lovely, lined with casuarina trees that allow those who want to get in the shade.
Nai Thon Beach, Laguna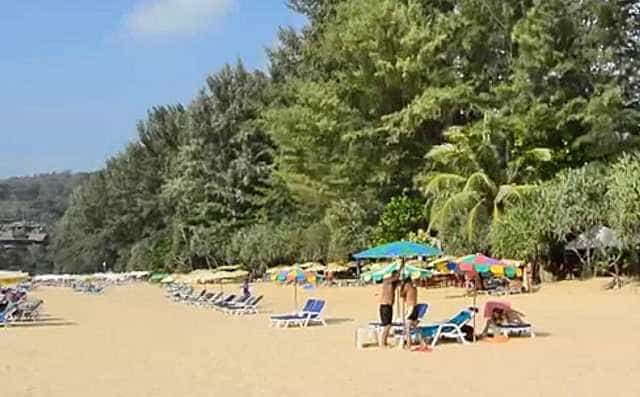 Nai Thon Beach is a beautiful beach one kilometer long.
It is part of Sirinath National Park and has been preserved from construction, unlike other beaches on the island.
Nai Harn Beach
Nai Harn Beach, with its beautiful white sand, is never as crowded as some of the most popular tourist beaches and, therefore, offers a calmer and more relaxing atmosphere.
Bang Tao Beach, Laguna
Bang Tao Beach is an eight-kilometer long beach located north of Surin.
It houses the Laguna Complex, an area consisting of seven high-end hotels and a private golf course.
The Laguna complex occupies a large part of the center of the beach.
Maybe that's where you'll meet some stars…
Kamala Beach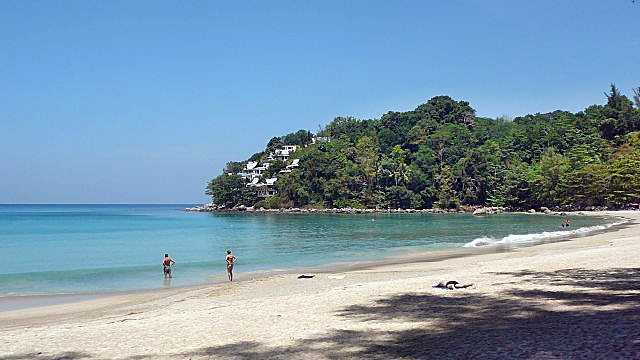 Kamala Beach is 1 kilometer of white sandy beach, the ideal destination for families who want to stay away from Patong and its sulfurous life.
Before Kamala was a small Muslim fishing village and although there is still a large Muslim population, now Kamala is a lively little town with a high level of tourism.
Surin Beach
Surin Beach is a long strip of one kilometer of golden sand that provides all the luxury of Patong Beach without the dirty water and huge tourist mass.
The beach is famous for its crystal clear water.
---
See also:
Travel to Thailand, the complete guide to prepare your trip
Source: intophu.com; Photos: Kata and Kata Noy Beach: AHappyRock: AHappyRock: Darrell Nieberding; Banana Beach: honzasterba; Nai Harn Beach: Franck Perichon; Bang Tao Beach: kapilakan; Kamala Beach: Gossipguy; Surin Beach: Jpatokal